Proposal to Form a Group of Domestic Poets
---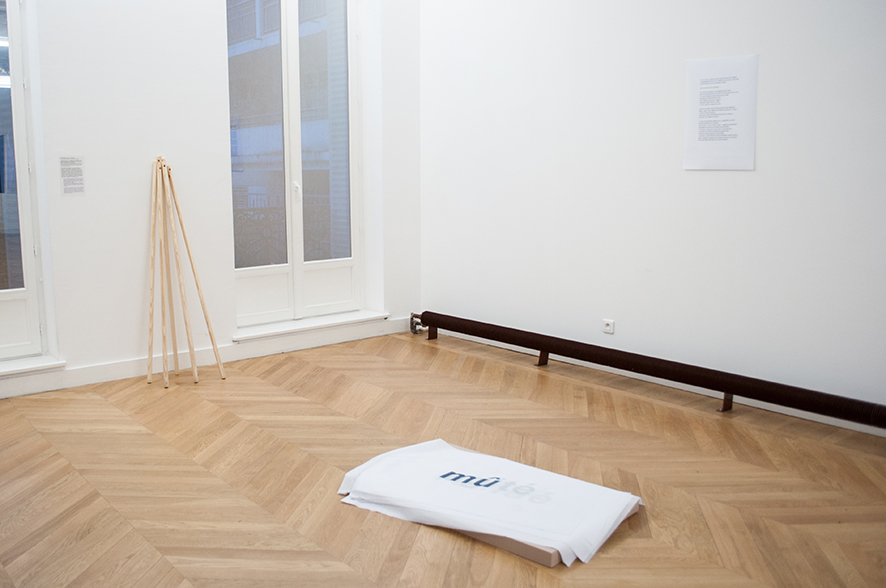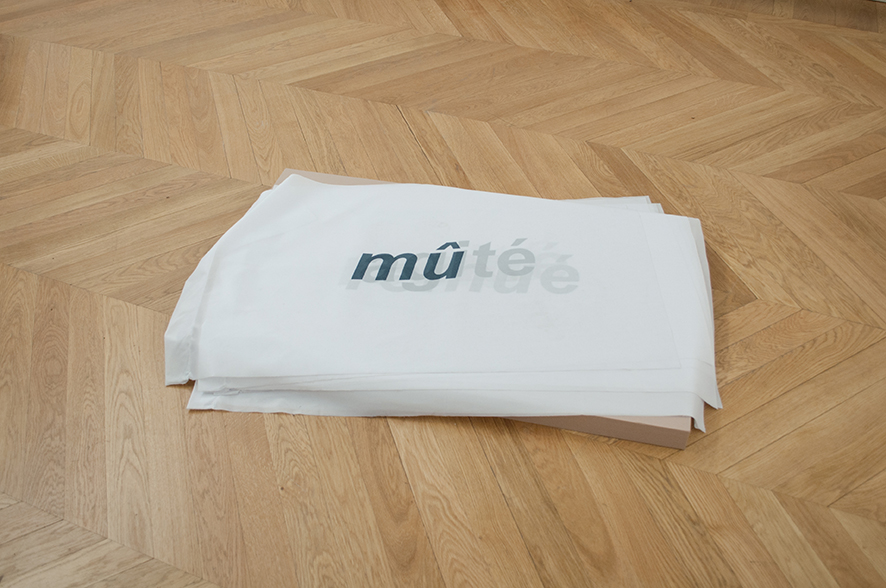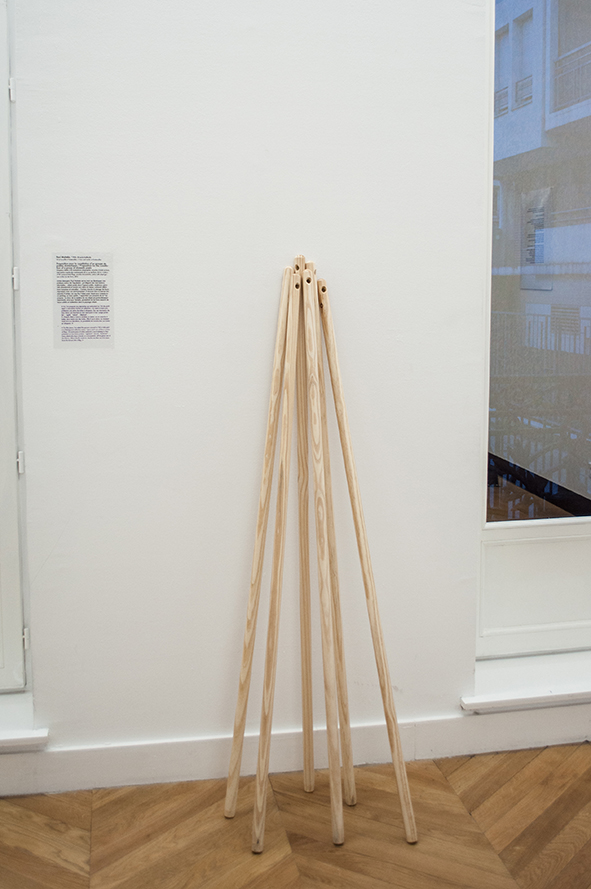 Proposal to form a group of domestic poets, 2014
broomsticks, printed flags, printed text.
A series of printed flag cloths has been given to local shop owners around the art center few days before the opening. I requested them to give a flag cloth to each customer who would buy a broomstick; with the possibility for the customers —whenever and wherever they want— to turn their broomstick into a flag.
exhibited at Le 116, Montreuil (FR)
images: Julie Poulain
Proposition pour la constitution d'un groupe de poètes domestiques, 2014
manche à balai, toile à drapeau imprimées, texte imprimé.
Quelques jours avant le vernissage de l'exposition, j'ai remis aux quincailliers entourant le centre d'art une série de toiles à drapeau imprimées. Je leur ai ensuite demandé d'offrir à chaque client-e venu-e acheter un manche à balai, une des toiles à drapeau ; leur donnant ainsi la possibilité de transformer — à leur discrétion et au moment voulu — leur balai en drapeau.
---