Peinture à un.e inconnu.e / Paintings for a stranger
---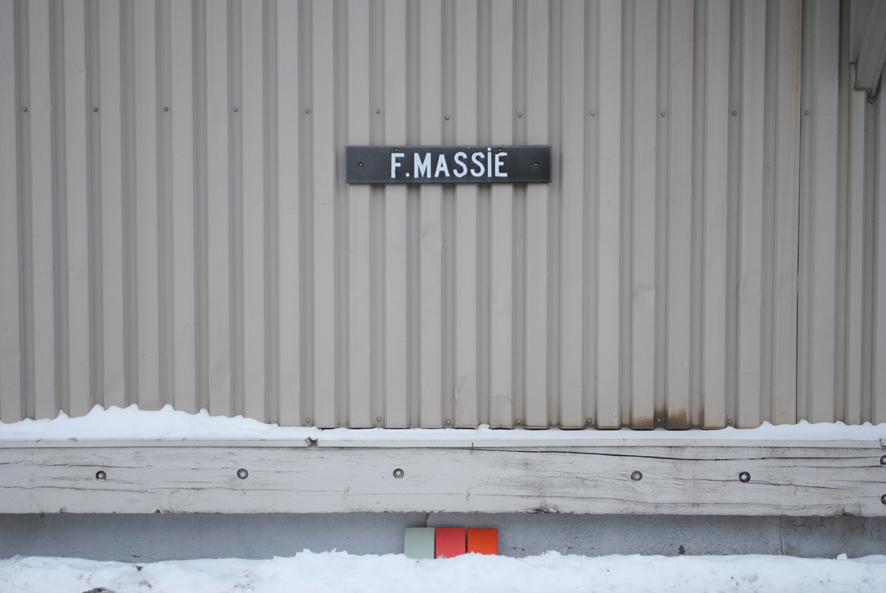 Peinture à un_e inconnu_e / Paintings for a stranger, 2012
acrylic on canvas, 12 x 17 cm (x8)
On a Sunday afternoon I left a series of eight monochrome paintings at a business's parking lot. I set them under the name tags of specific drivers, so that by the next morning, on their way to work, B. De Serres, G. Lapointe and F. Massie would find the present that I offered to them.
C'est un dimanche après-midi que je décide d'aller déposer une séquence de huit peintures sur toile, des monochromes de format identique (12 x 17 cm). Elles se retrouvent sous les plaques nominatives d'un parking d'un service administratif montréalais. Le lendemain, B. De Serres, G. Lapointe et F. Massie trouveront à hauteur de far, le cadeau que je leur ai fait.
Peut-être que ce geste palliera à une éventuelle déprime du lundi matin.
---