Tout en sollicitant le soleil (points bleus) / While appealing the sun (blue dots)
---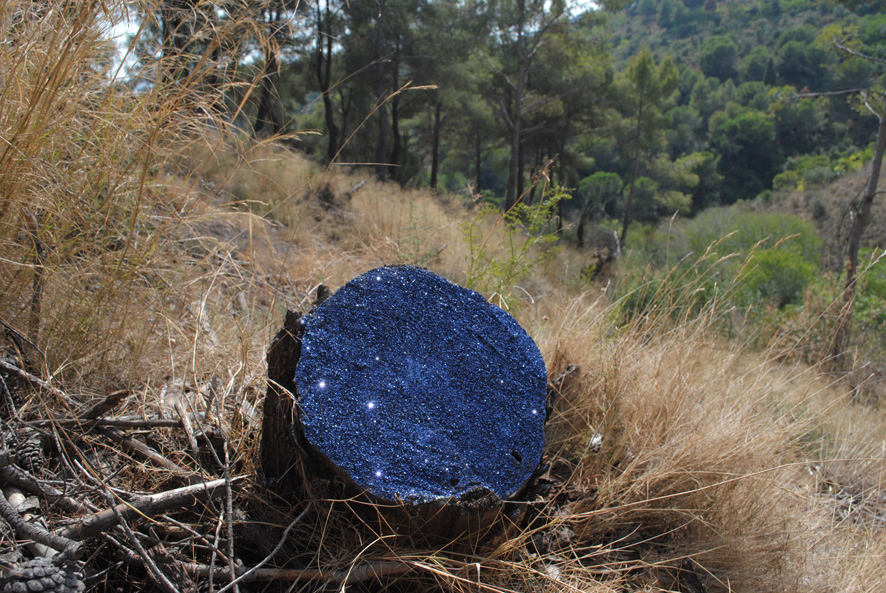 Tout en sollicitant le soleil (points bleus) / While appealing the sun (blue dots), 2012
glitter on tree stumps.

I coated tree stumps with a blue glitter gel along a jogging trail by Barcelona's heights.
J'ai recouvert cinq souches d'arbres d'un mélange de paillettes et de colle. Elles se trouvent toutes aux abords d'un chemin sportif sur les hauteurs de Barcelone (Catalogne, Espagne).
---